Affiliate with Atlantic Travel
Everything you need to provide superior service and value. Over our 20+ years in the travel industry, we've built great relationships with major airlines, hotel chains, cruise ship operators, and vacation package dealers. Through these relationships, we can help you provide special opportunities and tremendous value to your clients.
Get access to the most competitive prices on the market. We're one of the biggest airline consolidators in the U.S. You'll get access to the most competitive prices on the market. We provide agencies with the best commission-based contracts, incentives and services from major airlines, such as American, United, Aeromexico, Copa, Avianca, Taca, IanTam, Iberia, Delta, and many more.
Offer your customers better, faster service and have more time available to focus on sales. Atlantic Travel has all the tools, service, and support you need to meet your customers' needs. We welcome agencies, subagencies, and independent agents of all sizes to work with us. We're already working with 4 main agencies and over 100 subagencies nationwide.
Benefits of affiliating with Atlantic Travel
-Friendly, attentive services in English and Spanish.
-Access to the Amadeus and Sabre selling platforms, so you can get prices directly from the airlines.
-Option of printing tickets through Atlantic Travel
-Direct access to waivers and private fares
-Receive an IATA card through us, so you can enjoy the benefits and discounts when you want to travel
-Inventory of discounted fares that you can enjoy as a travel agent
-Ability to earn commissions on all airfare, hotel, and tourist packages on top of the fees you already charge your clients.
Affiliates must comply with their state's requirements for providing travel services. To find out whether you're eligible to affiliate with Atlantic Travel, please contact ….

Affiliate Form
Form for affiliate Interested in doing business with us.
Looking for Corporate Travel…
Consult with an Expert
We'll match you with an authority on your destination from our team of widely published writers who travel the globe.
Get a Customized Plan
Our expert will map out your entire trip, with insider recommendations about where to go, what to do, how to get around and where to stay.
Book Your Trip
Finally, our in-house specialists will seamlessly help you book the hotels or activities on your itinerary at the best available rates.
Experiences We've Created
These are just a few of many inspiring trips we've planned, our experts will help you plan
a perfect trip for any occasion.
Wine and Olive Oil on the Italian Coast
High-luxury for a couple who wanted to honeymoon along the Amalfi Coast and Cinque Terre mixed with rustic B&Bs recommendations in picturesque off-the-beaten-path destinations. Debra also recommended authentic olive oil and wine tasting tours. One highlight: A meal of hand-rolled pici pasta at Conte Mascetti Ristorante in Florence.
Service Questions
Call us any time of the week. We are open Mon-Fri 9:00AM-6:00PM | Sat 9:00AM-3:00PM Main Office 617 825 7010
After Hours
Reach us on Skype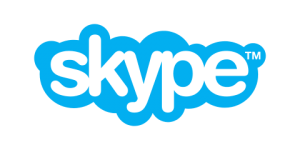 (xxxxxxxxxxxxx)
Product Support After Hours
For Affiliate Business & Sales Agents who need help after hours...
Emergency Ticketing
Don't hesitate to reach us through WhatsApp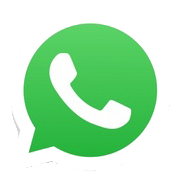 (xxxxxxxxxx)
Partnership Info
Atlantic Travel is always looking to help local agencies, big or small. We offer many insentives to work with us. Corporate Travel as well!
For More Partnership Infomation
You can reach us by phone, email, or social sites. Ask about filling out an Affiliate Application and return it back to us for further details.